Green Man Festival
---
Mark Pilkington kindly invited me to speak about "21st Century Animism" in the Strange Attractor Salon at the Green Man Festival (17-19 August 2007) alongside Andy Letcher about mushrooms and Stephen Grasso about ancestors.
A great honour and mostly fun. Thanks, Mark!
Thanks too to Robert Wallis for recommending me when he had to withdraw to move home.
Click here for the Festival website
Click here for a pdf of the Strange Attractor programme
Click here for Al Robertson's photos taken during the Salon in the Cinema tent.
Here are some of our photos of an increasingly wet and muddy festival:

Main stage and Folkey Dokey tent - Friday, before the rain

Main stage in the rain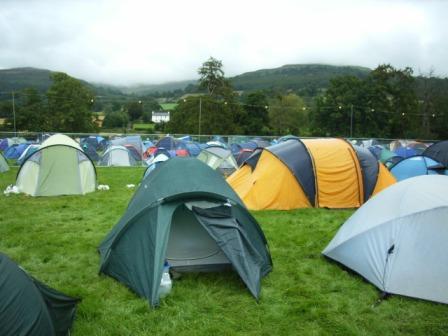 our home for the weekend - the Black Mountains hiding behind clouds
(wonderful neighbours! noisy neighbourhood at times)

one catering area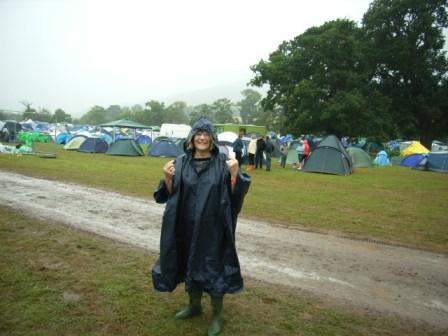 Molly proving there's no such thing as bad weather (or mud) if you have the right clothes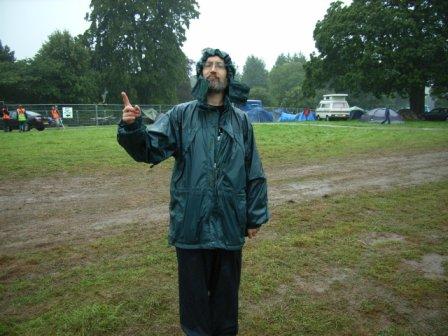 "and fifthly ..." I practice pontificating

one of the wonderful Lime trees of the park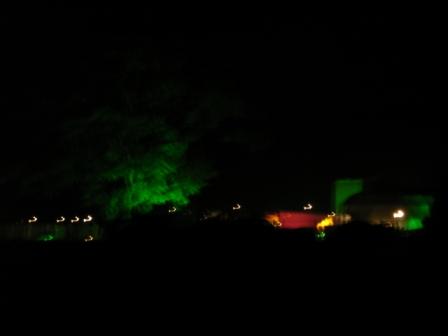 main stage from the campsite at night

last updated 24 August 2007